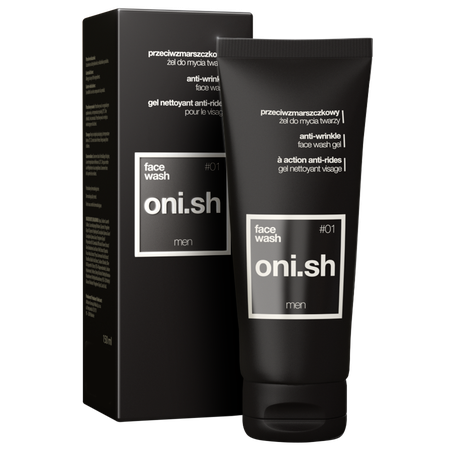 Oni.sh anti-wrinkle face wash gel for men
Oni.sh anti-wrinkle face wash gel for men thoroughly cleanses, purifies and hydrates facial skin. It contains anti-wrinkle agents which smooth out wrinkles and delay new wrinkles from developing. It effectively reduces puffy and dark circles under the eyes, making your skin look younger with regular use.
Composition
Combination of extracts from calendula officinalis flower, aloe vera, fig prune, honey, pear and passion fruit, olive oil, hyaluronic acid, Hydromanil &trade
Marketing Authorization Holder
Aflofarm Farmacja Polska Spółka z o.o.
Information for the consumer
Cosmetics are substances intended for external contact with the human body: skin, hair, lips, nails, external genitals, teeth and mucous membranes of the mouth, used solely or principally for their purity, care, protection, perfumery or beautification.
See how we care about quality
All our products are subject to strict safety requirements
We use rigorous quality control standards and procedures to ensure the highest level of safety for all our products.
See how we care about safety