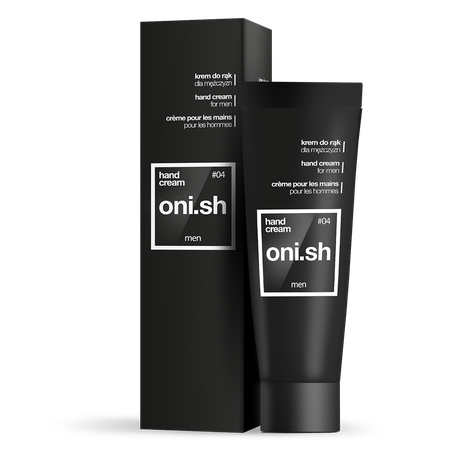 Oni.sh hand cream for men
Oni.sh hand cream for men repairs and regenerates even very damaged skin. Intensively softens hard calluses on hands. Moisturizes and softens skin. Effectively nourishes and protects your hands from drying and negative external influences. Relieves irritation and regenerates skin with regular use. Absorbs quickly without leaving your hands feeling oily or greasy.
Odwiedź stronę produktu oni.sh
Additional information
Urea, macadamia oil, vitamin F (rosa moschata seed oil), vitamin A, vitamin E, nymphaea alba flower extract.
Marketing Authorization Holder
Aflofarm Farmacja Polska Spółka z o.o.
Information for the consumer
Cosmetics are substances intended for external contact with the human body: skin, hair, lips, nails, external genitals, teeth and mucous membranes of the mouth, used solely or principally for their purity, care, protection, perfumery or beautification.
See how we care about quality
All our products are subject to strict safety requirements
We use rigorous quality control standards and procedures to ensure the highest level of safety for all our products.
See how we care about safety