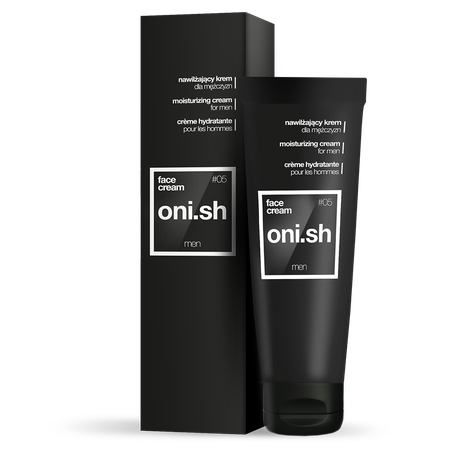 Oni.sh moisturizing cream for men
Oni.sh moisturizing cream for men has been designed and formulated for daily face care. It intensively hydrates your skin, preventing it from drying out. Regenerates and smoothes the skin with regular use, making it look fresh and well tended. Mattifies skin and eliminates signs of fatigue.
Oni.sh moisturizing cream for men effectively protects skin against irritation and redness – particularly caused by electric shavers. Absorbs quickly without leaving skin feeling oily or greasy.
Odwiedź stronę produktu oni.sh
Composition
Aloe Vera Gel, Actaea Racemosa Extract, Green Tea Extract, Onopordum Acanthium Extract
Marketing Authorization Holder
Aflofarm Farmacja Polska Spółka z o.o.
Information for the consumer
Cosmetics are substances intended for external contact with the human body: skin, hair, lips, nails, external genitals, teeth and mucous membranes of the mouth, used solely or principally for their purity, care, protection, perfumery or beautification.
See how we care about quality
All our products are subject to strict safety requirements
We use rigorous quality control standards and procedures to ensure the highest level of safety for all our products.
See how we care about safety