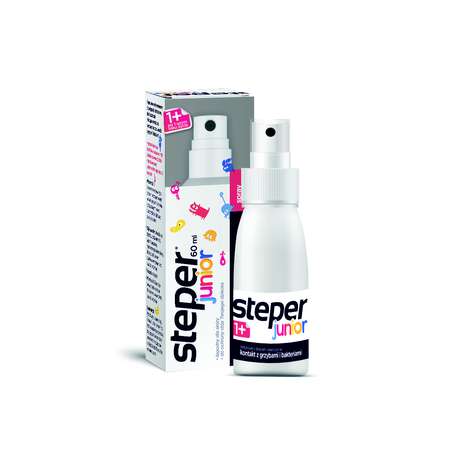 Steper Junior
Steper Junior is a new product from the Steper cosmetics line - products designed for the care of the feet of people exposed to contact with fungi and bacteria. Steper Junior is dedicated to children who often run barefoot - at the pool, in playrooms, in the kindergarten, and even at home. The product can be used in children after the first year of life, and its composition is effective, but gentle towards delicate skin. Steper Junior contains a composition of lavender and manuka oils, soybean oils, grape seed, sunflower, sage and chamomile extracts, plus vitamins A, C and E and panthenol.
Composition
Soybean oil, olive oil, grape seed oil, sunflower oil, vitamin A, vitamin C, vitamin E, panthenol, lavender oil, manuka oil, calendula extract, sage extract.
Marketing Authorization Holder
Aflofarm Farmacja Polska Spółka z o.o.
Information for the consumer
Cosmetics are substances intended for external contact with the human body: skin, hair, lips, nails, external genitals, teeth and mucous membranes of the mouth, used solely or principally for their purity, care, protection, perfumery or beautification.
See how we care about quality
All our products are subject to strict safety requirements
We use rigorous quality control standards and procedures to ensure the highest level of safety for all our products.
See how we care about safety