We are the OTC market leader, and we improve the quality of both health and life of our Patients on a day-to-day basis.
Aflofarm quality policy

Pobierz politykę jakości

Health and safety

High standards of production, storage, distribution and sales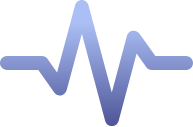 Innovative therapies that facilitate recovery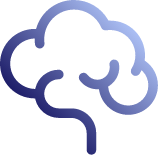 Improvement of knowledge and skills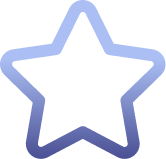 High quality products
We are responsible

We have created a healthy and safe working environment for our employees, Our activities have been recognized by the Central Institute for Labor Protection, which awarded us with the Golden Card of a Safe Work Leader
+
The implemented Occupational Health and Safety Management System provides us with excellent tools for conducting a better analysis of hazards at work and preventing accidents and occupational diseases.
+
We systematically monitor existing and potential threats in order to be able to prevent them.
+
We comply with all standards and conditions resulting from current legal regulations.
+
We strive to create a healthy and safe working environment for our employees.
+
We surround employees with private health care.
+
We subsidize the holidays of our employees.
+
We take care of the physical activity of our employees.

We take responsibility for the quality and safety of our products, because your health and life is the most important thing.
+
Our actions minimize the risks associated with the use of our drugs.
+
We manufacture products in accordance with the highest standards, we were recognized with GMP certificates that guarantee their safety and quality
(website with certificates)
+
We focus on quality at every stage of product development, production, storage, distribution and sales.
+
We are open to contact with patients. Please send any questions regarding the safety of our medicinal products to pv@aflofarm.pl or by phone: +48 797 501 568. For questions regarding the safety of our cosmetics, please contact us at kosmetyki@aflofarm.pl
+
For the safety of the patient, we also supervise pharmacovigilance.
The Medicinal Product Planning and Registration Department collects, analyzes and archives reports on adverse reactions in all markets where our products are present. We are included in the European system of electronic reporting of adverse reactions - Eudravigilance.
You can report the side effect of the medicinal product by filling in
the form
You can report the side effect of the medicinal product by filling in
the form

We are not indifferent to the environment, we implement pro-ecological projects and pay special attention to the green management of areas in the vicinity of our factories.
Environmental Management System
+
Out of concern for our future and that of our environment, we have implemented and maintain an Environmental Management System. We constantly monitor the company's impact on the environment, taking care to minimize the negative effects our activities have on the environment. We constantly improve the qualifications and awareness of our employees, thanks to which we rationally manage raw materials and waste, save water and energy.
+
We constantly modernize our factories and implement pro-ecological investments in order to improve the quality of the product, meet the stringent pharmaceutical requirements and, at the same time, minimize the negative impact of our activities on nature.
Eco fleet
+
We use ecological hybrid vehicles that combine all the positive features from various spheres: flexibility and economy of a diesel engine, ease of use of a gasoline engine.
+
We buy cars with a guaranteed buy-back, which allows us to frequently replace vehicles with more environmentally friendly ones.
+
The Ecologic - System tool was introduced to drivers in the sales department, which is based on the indications of, among others, from the GPS locator, from which data are collected such as: speeding, dynamic acceleration and braking, lateral overloads, selection of economic engine revolutions or the current gear ratio. The system positively supports the driver, thus encouraging thoughtful and sensible driving. We believe that the consolidation of positive behavior behind the wheel will improve the safety of our drivers, and for Aflofarm it will bring benefits in the form of lower fuel consumption, which translates into more ecological driving.