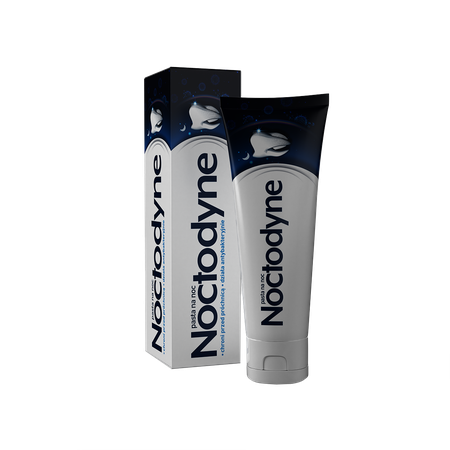 Noctodyne
Noctodyne is a specialist toothpaste recommended for use overnight. Thanks to its unique formula, the product comprehensively protects the enamel and gums. Its ingredients ensure effective antibacterial and strengthening effect on teeth as well as regenerating and soothing effects on irritated gums.
Marketing Authorization Holder
Aflofarm Farmacja Polska Spółka z o.o.
Information for the consumer
Cosmetics are substances intended for external contact with the human body: skin, hair, lips, nails, external genitals, teeth and mucous membranes of the mouth, used solely or principally for their purity, care, protection, perfumery or beautification.
See how we care about quality
All our products are subject to strict safety requirements
We use rigorous quality control standards and procedures to ensure the highest level of safety for all our products.
See how we care about safety