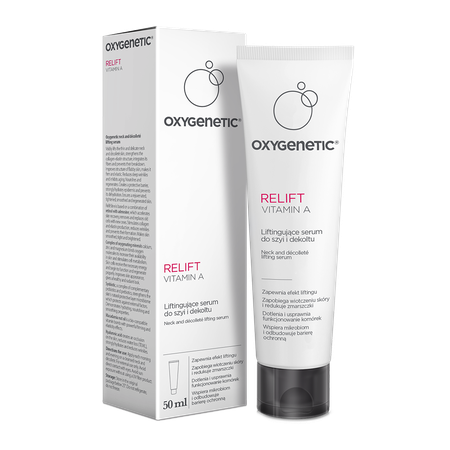 Oxygenetic rejuvenating face day serum SPF 15
This pro-youth serum actively reduces signs of ageing, from sagging skin to fine lines to wrinkles.

With increased collagen and elastin synthesis plumps and firms the skin to redefine facial contours for truly more youthful look. Slows down ageing and photoageing processes by preventing free radicals and UV radiation against damaging your skin. Binds to epidermal lipids and stimulates fibroblast proliferation to resurface, restore and condition the skin. All this will give your skin young look, smooth, firm and deeply nourished skin. How to use: Use daily in the morning. Cleanse the skin before application. For external use only. Avoid direct contact with eyes.

Lifting & Firming Vitamin Boost for Mature Skin

Smoothes fines lines and wrinkles for reduced appearance of these ageing signs.
Firms and conditions.
Oxygenates and stimulates to replenish skin cells.
Enhances microbiome and brings skin natural protective barrier to life
Marketing Authorization Holder
Aflofarm Farmacja Polska Spółka z o.o.
Information for the consumer
Cosmetics are substances intended for external contact with the human body: skin, hair, lips, nails, external genitals, teeth and mucous membranes of the mouth, used solely or principally for their purity, care, protection, perfumery or beautification.
See how we care about quality
All our products are subject to strict safety requirements
We use rigorous quality control standards and procedures to ensure the highest level of safety for all our products.
See how we care about safety