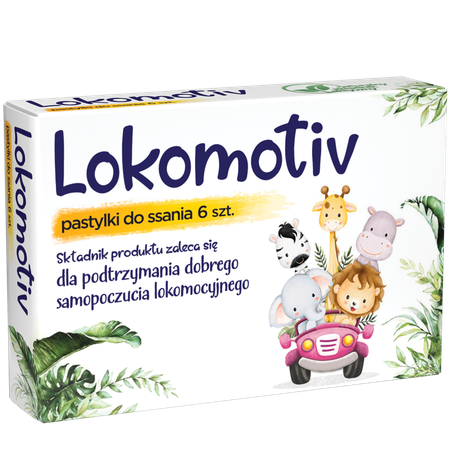 Lokomotiv lozenges
Lokomotiv lozenges: - relieve discomfort (nausea and dizziness) during travel - is recommended for people with motion sickness. Lokomotiv lozenges contain ginger rhizome extract which helps reduce symptoms of motion sickness. Ginger relieves discomfort (nausea and dizziness) experienced when travelling by car, train, plane or ship.
Character lozenges. 6 pcs
Kategoria Commonly used foodstuff
Marketing Authorization Holder
Aflofarm Farmacja Polska Spółka z o.o.
Information for the consumer
Foodstuff means any substance or product, processed, partially processed or unprocessed, intended for human consumption or which human consumption can be expected.
See how we care about quality
All our products are subject to strict safety requirements
We use rigorous quality control standards and procedures to ensure the highest level of safety for all our products.
See how we care about safety