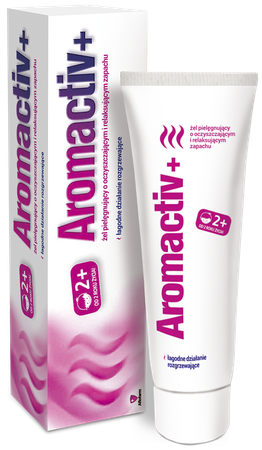 Aromactiv + gel
Aromactiv+ is a gel with a purifying and relaxing scent. It is intended for children above 2 years old. It contains essential oils. It provides a gentle warming effect.
Additional information
Apply a thin layer of the gel on the chest and the nape of your child's neck Use 2 to 3 times daily.
Composition
eucalyptus oil, lavender oil, menthol, mint oil
Marketing Authorization Holder
Aflofarm Farmacja Polska Spółka z o.o.
Information for the consumer
Cosmetics are substances intended for external contact with the human body: skin, hair, lips, nails, external genitals, teeth and mucous membranes of the mouth, used solely or principally for their purity, care, protection, perfumery or beautification.
See how we care about quality
All our products are subject to strict safety requirements
We use rigorous quality control standards and procedures to ensure the highest level of safety for all our products.
See how we care about safety