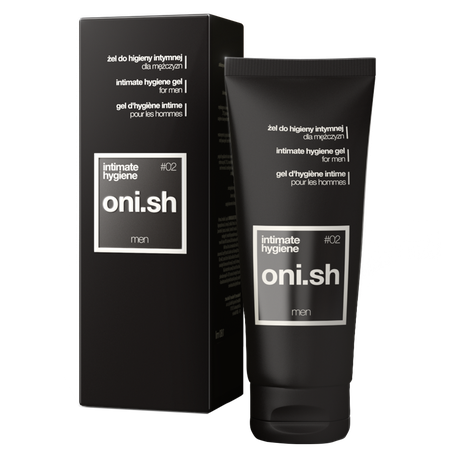 Oni.sh intimate hygiene gel for men
Oni.sh intimate hygiene gel for men gently cleanses and thoroughly purifies skin. making you feel clean and refreshed all day long. Contains anti-bacterial ingredients. Prevents the development of unpleasant smell even after a long day. Soothes irritation related to intense sexual activity. Does not leave a soapy aftertaste.
Odwiedź stronę produktu oni.sh
Composition
zinc, panthenol, complex of extracts of calendula officinalis flower, aloe vera, fig prune, honey, pear and passion fruit; hamamelis virginiana leaf extract, quercus infectoria gall extract, plant amino acids (arginine and leucine)
Marketing Authorization Holder
Aflofarm Farmacja Polska Spółka z o.o.
Information for the consumer
Cosmetics are substances intended for external contact with the human body: skin, hair, lips, nails, external genitals, teeth and mucous membranes of the mouth, used solely or principally for their purity, care, protection, perfumery or beautification.
See how we care about quality
All our products are subject to strict safety requirements
We use rigorous quality control standards and procedures to ensure the highest level of safety for all our products.
See how we care about safety