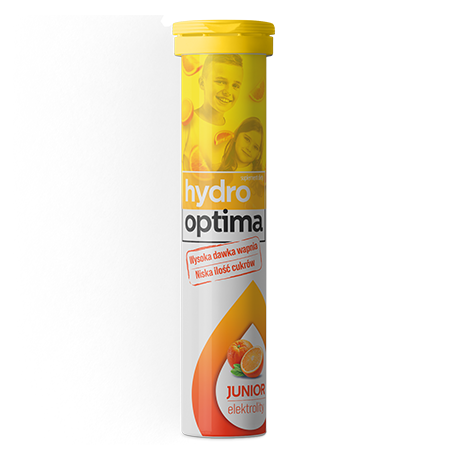 Hydrooptima Junior
Electrolytes to support optimal rehydration for kids. Hydrooptima Junior is enhanced with kids-suitable electrolytes and calcium at high concentration which promotes bone growth and development.

This formula:


helps maintain electrolyte balance and supports nervous system and muscle functions (magnesium)
enhances bioavailability of calcium and maintain healthy calcium plasma level
Category Dietary suplement
Marketing Authorisation Holder
Aflofarm Farmacja Polska Spółka z o.o.
Information for the consumer
Food supplements should not be used as substitutes for a varied and well-balanced diet. A varied and balanced diet and healthy lifestyle are essential for good health.
See how we care about quality
All our products are subject to strict safety requirements
We use rigorous quality control standards and procedures to ensure the highest level of safety for all our products.
See how we care about safety