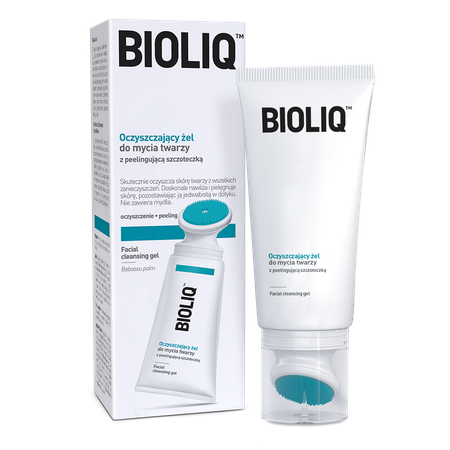 Bioliq Clean Facial cleansing gel
The gentle cleansing gel effectively removes all impurities from your face. The babassu (attalea speciosa) oil provides perfect skin hydration and leaves it silky soft. A massage with the use of a soft silicon add-on deeply cleanses the skin, ensuring the effect of a gentle peeling and epidermis exfoliation, thereby helping to remove all imperfections. Your skin becomes fresh and shiny, and its structure is smoothed out. The gel is free from soap and therefore is also appropriate for sensitive skin.
Composition
Attalea speciosa - Babassu palm
Marketing Authorization Holder
Aflofarm Farmacja Polska Spółka z o.o.
Information for the consumer
Cosmetics are substances intended for external contact with the human body: skin, hair, lips, nails, external genitals, teeth and mucous membranes of the mouth, used solely or principally for their purity, care, protection, perfumery or beautification.
See how we care about quality
All our products are subject to strict safety requirements
We use rigorous quality control standards and procedures to ensure the highest level of safety for all our products.
See how we care about safety