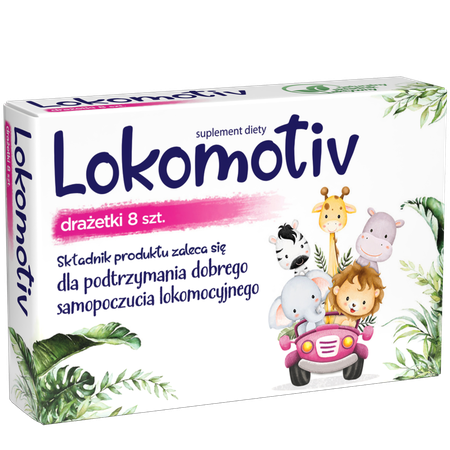 Lokomotiv coated tablets
Lokomotiv is a food supplement available as coated tablets containing ingredients which:
– relieve discomfort (nausea and dizziness) during travel
– are recommended for people with motion sickness.
Lokomotiv coated tablets contain ginger rhizome extract which helps reduce symptoms of motion sickness. Ginger relieves discomfort (nausea and dizziness) experienced when travelling by car, train, plane or ship.
Pharmaceutical form dragees. 8 pcs
Category Dietary suplement
Marketing Authorisation Holder
Aflofarm Farmacja Polska Spółka z o.o.
Information for the consumer
Food supplements should not be used as substitutes for a varied and well-balanced diet. A varied and balanced diet and healthy lifestyle are essential for good health.
See how we care about quality
All our products are subject to strict safety requirements
We use rigorous quality control standards and procedures to ensure the highest level of safety for all our products.
See how we care about safety